KYWC hosts weekly yoga classes and the once-monthly wellness connection and drumming/meditation circle.
Note: Yoga classes and monthly events are temporarily canceled due to COVID-19.
Kripalu also hosts special classes and events related to healing, wellness, and spirituality. These events are listed in the News section of the website and on our Facebook Page.
Regularly Scheduled Classes and Events
Wellness Connection
Join us for an energy healing session with one of our certified practitioners. the third Sunday of each month.
Time: 2:00pm – 5:00 pm
Cost: Donation to help to support our Center.
For more information call: (315) 583-5500
Click here for more information.
Drumming Circle
A facilitated gathering held the second Friday of each month.
Time: 7:00 – 9:00 pm
Cost: Donation to help support the Center
Weather permitting the circle is held outside around the stone fire circle or tipi from June – September.
All adults are invited to join us. Bring a flashlight and dress accordingly.
Click here for more information or call: 583-5500
Yoga Classes
Yoga classes are held on Monday-Thursday.
See a listing of class descriptions, times and teachers here.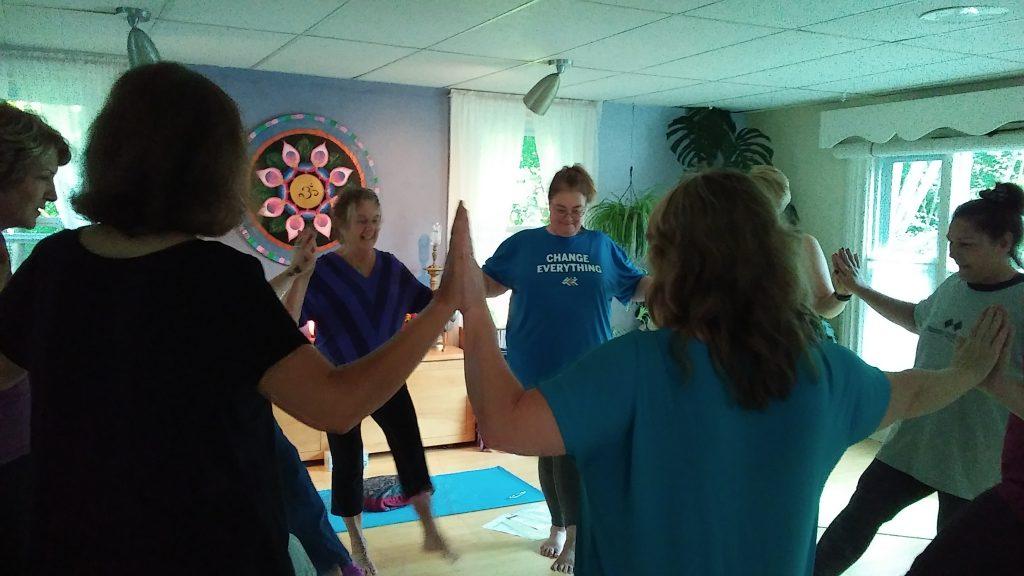 Sign Up Here for News and Events Listings
**All Classes and events are cancelled if there is no school at South Jeff due to weather. Classes are also cancelled on Memorial Day, July 4th, Labor Day, Thanksgiving, Christmas and New Year's Day.
Gift Certificates
Makes the perfect gift! You may purchase gift certificates for classes and special events at KYWC. Or call 315-583-5500 to order. Available in any amount.