A Relaxing and Energizing Experience For Everyone
On the 3rd Sunday of each month the Kripalu Yoga and Wellness Center hosts an event from 2-5 pm for anyone interested in feeling better or who might just be curious to know more about various holistic and alternative modalities. This a great opportunity to learn about them and how you may benefit from treatments and have a personal experience as well. Practitioners donate their services in various modalities which may include Reiki, Seven Rays and Integrated Energy Therapy (IET).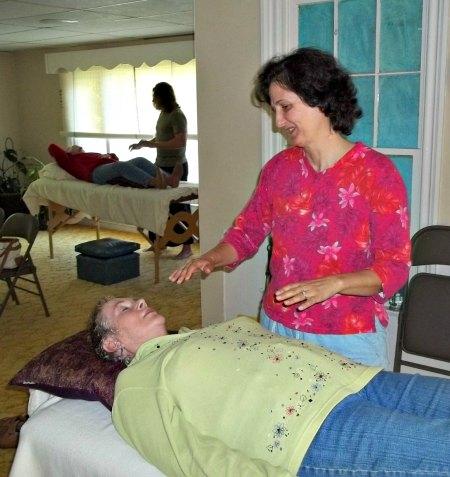 What you may experience from one of these sessions:
Relief from pain

Relaxation

Better focus and clarity

Release of negative emotions

Less anxiety and stress

Energized

Decrease in symptoms of illness and discomfort

A better feeling of balance and being connected

Overall well-being, mind, body & spirit
The Wellness Connection sessions are always non-invasive and never intrusive. You may either sit comfortably in a chair or lay on a treatment table, always fully clothed, as a skilled practitioner helps to bring you to a more balanced and relaxed state.  
These sessions are offered as a complement to conventional medical treatment and are not intended as a replacement or medical advice.
We hope to see you at our next gathering; you are welcome to bring a friend.
Wellness Connection
Join us the third Sunday of every month from 2:00 – 5:00 pm. Please arrive for a session no later than 4:15 pm.
Donations appreciated to help KYC continue its mission.