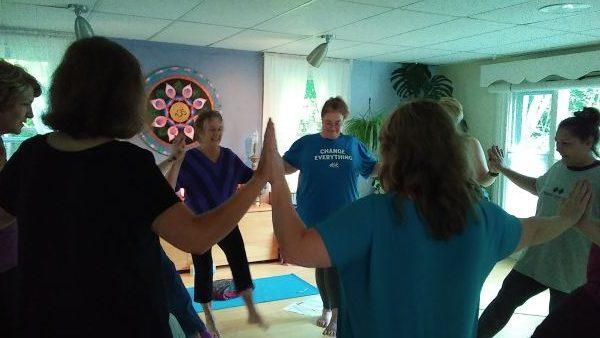 A
b
o
u
t
Y
o
ga
Yoga is a science that benefits every system of the body. Yoga means the union of body, mind, and emotions. The breath is the bridge between the body and mind. Yoga Asanas (postures) improve strength and flexibility of the body. Meditation calms the mind. Pranayama (breathing exercises) brings oxygen to every cell, rejuvenating, relaxing, and revitalizing the entire body. The practice of yoga encourages you to quietly reflect from within. The word Guru means Teacher. We teach that the Guru is within. All our answers are within. Slow down, breathe, and listen.
Yoga is a holistic way to unite body and mind for greater well-being and serenity.  It has been practiced for thousands of years to bring stillness to the mind and health and vitality to the body.  Yoga helps bring rebalancing to the nervous system.  "Yoga" means union, harmony,  and balance through regular practice that includes postures (asanas), breathing (pranayama) and meditation.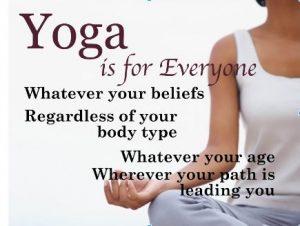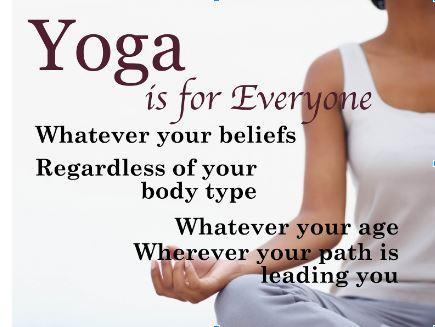 Benefits of Yoga
For your body… increase your strength, enhance your flexibility, develop balance, feel refreshed, relaxed and energized.
For your mind…enhance concentration,  expand your awareness, quiet restless thoughts
For your spirit...experience deep stillness, be in the present moment, practice self-acceptance, honor your inner wisdom.
Yoga Classes
Yoga with Barb Eldridge – Tuesdays 9-10:30 AM  
Practice gentle yoga breathing and meditation with guided relaxation, a great stress reliever.  The focus of Barb's class is between accessible and challenging, creating a catalyst for discovery and healing. Contact Barb at: 315-778-8181
---
 Chair Yoga with Barb Eldridge – Wednesdays 10:15-11:45 AM
Experience all the benefits of yoga with the assistance of a chair, including breath work, postures, meditation, and restorative elements. Most postures are done from a seated position with a few standing or lying down on a mat using the chair for balance. Chair yoga is good for everyone and especially good for individuals with physical limitations that make a yoga practice difficult without having a chair for support. This practice improves strength, flexibility, mindfulness and an overall sense of well being. We all need to keep moving – this is a safe way to move and practice yoga.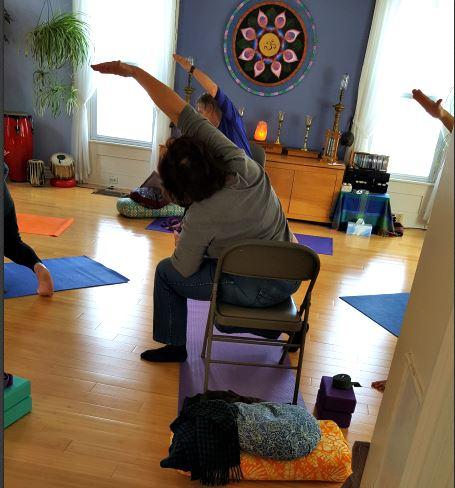 What participants say:
In chair yoga, I can do practically everything I did in regular yoga class over the years, even with my hip replacement. My body feels so much better when I attend class and practice my chair yoga.  We all work to our own ability. -Sally age 79

I am not a physically active person. Chair yoga truly works for me. It's not strenuous but has helped my flexibility, even with my shoulder limitations. Barb does a wonderful job modifying the postures for each of our needs. -Holly
---
 Yoga with Jeri Haldeman – Thursday, 6:00-7:30 PM
Enjoy a nourishing, soothing and stabilizing flow of postures. The class winds down with restorative yoga postures to comfort your body down to the cellular level. This class is open to all levels from beginner to experienced.  Contact Jeri at 315-778-7505
---
 Cost for Yoga Classes:
$30/4 consecutive weeks  

$10/drop-in per class       

$5/student per class
Do you want to pay for 4 weeks of yoga classes with Paypal?  Click on the class you want to sign up for and then click the "Buy Now" button.
Classes and events are canceled if there is no school at South Jeff due to weather and Memorial Day, Fourth of July, Labor Day, Thanksgiving, Christmas, and New Years Day.
Meet Our Yoga Instructors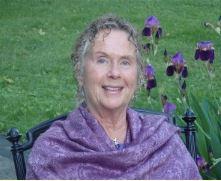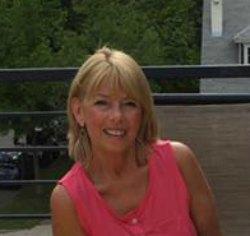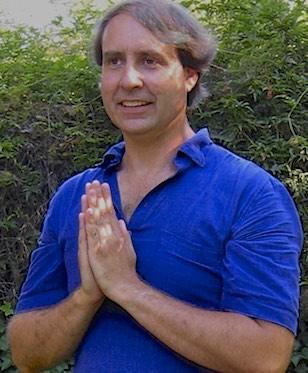 Disclaimer
Always seek the advice of your physician or another qualified health professional before starting or changing any exercise program or making a lifestyle change. This is particularly important if you are overweight, pregnant, nursing, regularly taking medications, or have any existing medical conditions. Do not delay seeking a diagnosis or any medical advice or treatments based on information contained on this Site or in any of the Material available hereon. This Site is not intended to provide medical advice or make medical diagnoses.
Important Note:
Be sure to check with your healthcare insurance provider as Yoga classes may be reimbursable.
Gift Certificates
oga classes make a great gift. Gift certificates are available at the center or call 315-583-5500 to order.