Hello Friends,
It's been wonderful seeing so many new and familiar faces at KYWC this summer for a variety of classes and special events. We had a delightful time with Stu and Sarah for sound healing.  David Wells presented the Intro to Thai yoga. We had such positive feedback from his class that David agreed to do a 5-week series for us in August.
We've had several requests for beginner's yoga. Nancy has lots of experience teaching this class and has agreed to come out of teacher retirement so we can learn or review the basics of yoga.
---
New Classes and Events

---
Yoga for Beginners
Are you a yoga beginner? We will be having a beginner's class on Wednesdays starting September 12th from 6-730pm.  Teens welcome. We will be learning the basics of yoga as a practice, proper breathing techniques, and several postures. If you have never done yoga or you  wonder, "Am I doing it right?", this is the class for you.
Teacher: Nancy Pfeil
4 weeks for $30.
Please sign up in advance at the center.
---
Expanded Consciousness Workshop with Rev. Jean and Richard Toward
Saturday and Sunday, August 11&12- 10am-5pm
Bring a dish to pass for lunch.
$100 for both days.
For information and reservations call Rev. Denise Knott at 315-298-3734
---
Regularly Scheduled Classes and Events
---
Drumming and Meditation Circle
Date: Friday, August 10th.
Time: 7:00 – 9:00 pm
Cost: By Donation
Drumming will be in the Tipi behind the barn, weather permitting. Otherwise, it will be held in the main building.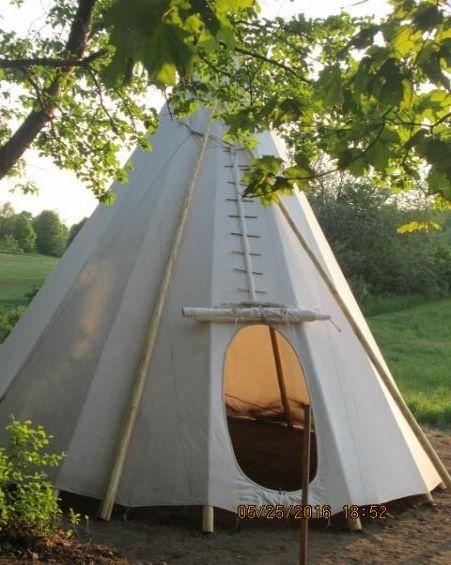 ---
Wellness Connection-Healing Sunday
Date: Sunday, August 19th.
Time: 2:00pm – 5:00 pm. Please arrive by 4:15.
Cost: By donation
Volunteer Healers certified in a variety of modalities offer you a 20-30 minute energy healing session.
If you are a healer and would like to participate,  please call for more information and request a volunteer application.
Join us for fellowship and spiritual teaching at 11 am for the Center for Spiritual Awareness service led by Reverend Denise. Receive a message and healing.
A potluck lunch is held right after the service and before the Wellness Connection. Bring a dish to pass.
---
Yoga Classes
Tuesday 9-10:30 AM Yoga with Barb
Practice gently yoga breathing and meditation with guided relaxation, a great stress reliever. The focus of Barbara's class is between accessible and challenging, creating a catalyst for discovery and healing.
Tuesday Morning 11-12:30 PM Chair Yoga with Barb
Experience all the benefits of yoga from a chair, including breath work, postures, meditation and restorative elements. Most of the postures will be done from a seated position with a few standing using the chair for balance. Chair yoga practice will improve strength, flexibility, mindfulness and an overall sense of well being. We all need to keep moving – this is a safe way to move and practice yoga.
Thursday 6:30-8PM Yoga with Jeri (please watch for possible schedule changes in August. Changes are posted on facebook and on the top right of the website.)
Enjoy a nourishing, soothing and stabilizing flow of postures. The class winds down with restorative yoga postures to comfort your body down to the cellular level. This class is open to all levels from beginner to experienced.
---
Tai Chi -Tuesdays at 5:30-6:15 with Laurie

All welcome. This ongoing weekly class is beneficial for arthritis and other muscle aches.
---
We are looking for certified yoga teachers who would like to offer a class (or two) at the center. Interested or know a teacher who may be? Give us a call at 315-583-5500.
Do you have ideas for other classes/events you would like to take or offer? Contact us via the contact form or let us know at the center.
Enjoy your summer and we hope to see you for yoga classes, workshops, and events.
All the best,
KYWC
Please follow and like us: